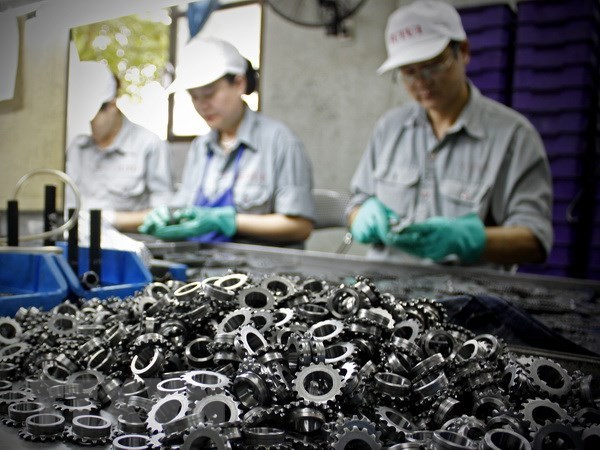 15 thg 3, 2021 The Ministry of Industry and Trade (MoIT) will pay greater attention this year to the implementation of projects manufacturing products in supporting industries, as many opportunities have appeared for Vietnam to bolster production and exports.
Hanoi (VNA) The Vietnamese government will pay more attention to implementing projects in support industries.
The COVID-19 pandemic has been a blow to the country's economy and manufacturing sector To address the problems, many Vietnamese firms are seeking domestic partners in material production and supporting industries in a bid to save cost and time and improve quality. Furthermore, a host of free trade agreements (FTAs) have created optimal conditions for an influx of investment into Vietnam as investors try to access preferential tariffs. Background Prime Minister Nguyen Xuan Phuc signed Resolution No.115 last year on measures to further propel supporting industries, setting out development goals for the next decade Vietnamese enterprises are to be able to produce highly-competitive support products, meeting 45% of essential needs for domestic production and consumption and accounting for 11% of industrial production value by 2025 About 1,000 enterprises to be capable of direct supply to assembly enterprises and multinational corporations, with domestic enterprises to account for 30% By 2030, support products will meet 70% of demand and account for 14% of value.
Full article in the link: https://en.vietnamplus.vn/vietnam-speeds-up-development-of-supporting-industries/197584.vnp