Support Industries Vital For Global Integration.
'Entering 2023, Vietnam needs to promote the development of support industries to help the country's industrial sector effectively participate in the global supply chain," said Deputy Director of the Industry Agency under the Ministry of Industry and Trade Ngo Khai Hoan in an interview with Vietnam Economic News' Lan Anh.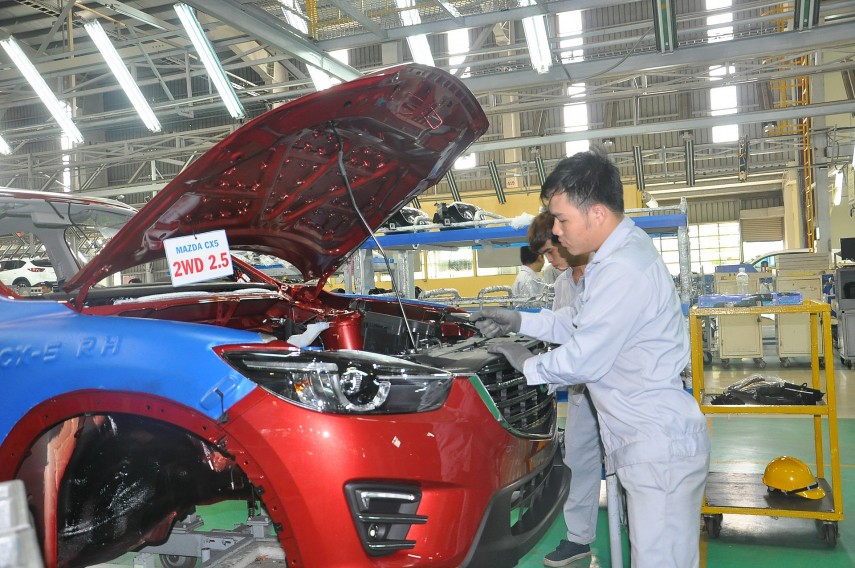 FDI enterprises should continue to actively coordinate with the Vietnamese government and enterprises in sharing information, support training, transferring technology, and facilitating the participation of Vietnamese enterprises in long-term, sustainable supply chains.
What specific opportunities did the selection of six prioritized industries in the supporting industry development strategy create for foreign investors and Vietnamese enterprises?
The selection of the six prioritized industries following Decree 111/2015/ND-CP, including textiles and garments, footwear, electronics, automotive, mechanical and high-tech industries, reflect government determination in these fields.
The selection is a signal and basis to attract and encourage FDI enterprises to invest in or expand investment in the above-mentioned industries.
In 2023, the promotion of domestic support industries is expected to help the Vietnamese industrial sector effectively participate in the global supply and value chains.
According to the MoIT, supporting industry development is one of the most important solutions to improve the quality of Vietnam's economy, promote its sustainable growth and enhance its attraction to foreign investors, thereby helping domestic enterprises deeply participate in supply chains of FDI enterprises and global value chains of multinational corporations.
Full article in the link: https://ven.vn/support-industries-vital-for-global-integration-46659.html