Vietnam Business Forum Of Vietnam Chamber Of Commerce And Industry-Economy
Supporting industries play an important role in the economy as they demonstrate the capability of manufacturing goods for industrial production, create added value, and help increase the competitiveness of industrial products. Up to now, the country has nearly 5,000 supporting industry companies, accounting for 4.5% of total processing and manu facturing companies, which employ more than 600,000 works and generate revenue of more than VND900 trillion, accounting for 11% of total revenue of the processing and manufacturing industry. In the past time, many international cooperation programs and projects with UNIDO, JICA, SMELink, IFC and other institutions in auxiliary industries, joined by many large corporations, including multinationals, in Vietnam like Samsung, Toyota and Truong Hai Group to upgrade the level of Vietnamese auxiliary firms.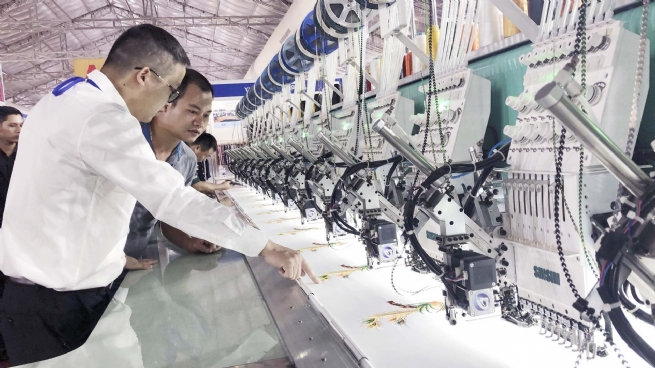 The Government has launched many mechanisms and policies to promote the supporting industry. The localization rate of household electronics industry is 30- 35%. The rate of automobile - motorcycle electronics is 40% - mainly for motorcycle production. The rate of textile and footwear sectors is just 40-45%. In high-tech industries like electronics, ICT and specialized electronics, the localization rate is much lower, respectively 15% and 5%. A majority of localized components is made by FDI companies in Vietnam. On a broader scale, the Government needs to further improve the business environment in general and supporting industry development policies in particular for better transparency, equality, convenience and accessibility to encourage businesses to feel secure and more determined to invest in development of auxiliary industries.
*Full article in the link:
(https://vccinews.com/news/48771/further-facilitating-smes-in-supporting-industries%C2%A0.html)